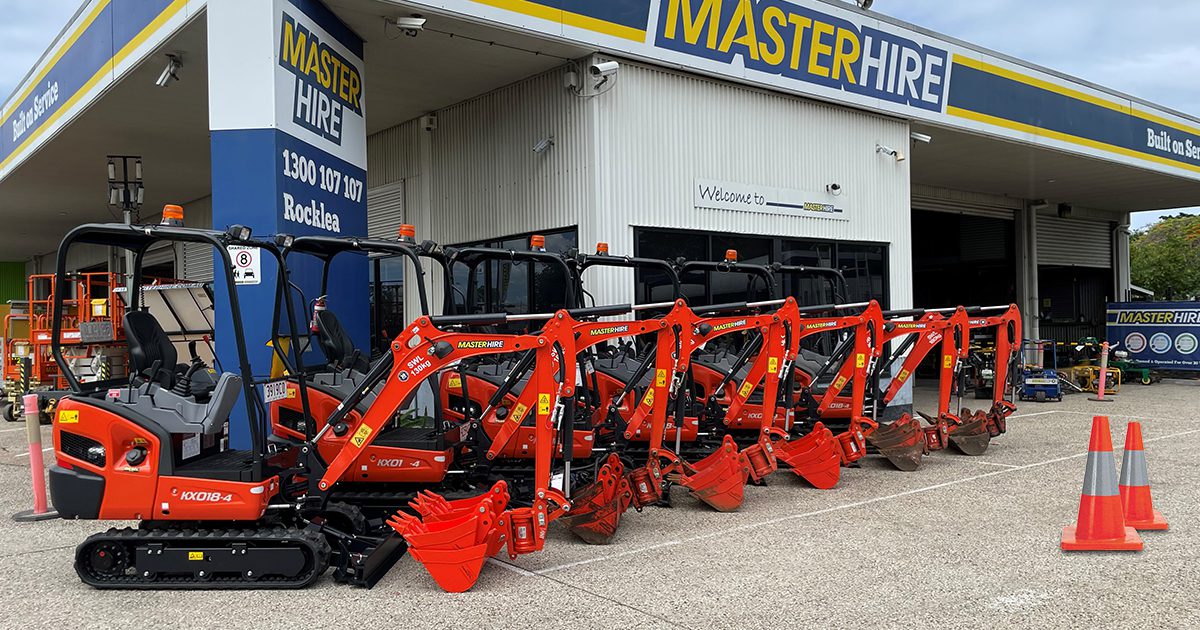 Master Hire is a family-owned, multi-award winning equipment hire company with a network of branches throughout South East Queensland and New South Wales. Our range of hire equipment includes elevated work platforms, generators, earth moving and traffic control equipment as well as small builders and home DIY tools.  We are currently seeking a skilled and energetic person to be an integral part of a busy workshop team. 
ABOUT THE ROLE
Primarily focusing on assisting the Workshop Supervisor in the servicing & repair of a large fleet of quality equipment. Team culture & variety of work are 2 of the main things enjoyed by our team in this role.
ABOUT YOU
The skills you will need to be successful include:
Must be willing share the MASTER HIRE culture and values
Extremely positive and energetic attitude
Exceptional problem solving and diagnostic skills
Courteous communication with internal & external customers
Ability to multi task
Eager to learn, and can effectively retain and apply product knowledge
Intermediate computer skills
Excellent time management
High level of attention to detail
A background in general hire will be highly regarded
Reporting to the Workshop Supervisor, this full-time, branch-based role is located at Rocklea Qld.
This opportunity will suit a person who values being treated with respect, being valued as an individual & professional and promotes the same within a team.
The successful applicant will ideally live in Brisbane.
If you want to be appreciated, rewarded and receive training while you work, then submit your current résumé and cover letter to careers@masterhire.com.au by the 23rd May 22
Employer questions
Your application will include the following questions:
Which of the following statements best describes your right to work in Australia?
How many years' experience do you have as a Branch Mechanic?
What's your expected annual base salary?
Which of the following statements best describes your Covid-19 vaccination status?
How much notice are you required to give your current employer?
Do you have a current Australian driver's licence?
Join Our Team
Are you looking to join a successful team and enhance your career? Master Hire continues to be a successful hire business since we opened our doors in September 1990. This success is due to the genuine service and care our people provide to our customers and the community. Having team members who embrace our company values of honesty, respect, team work and commitment to providing exceptional customer service through hiring quality products, is our point of difference within the equipment hire industry.
At Master Hire, we offer careers in operations, sales, mechanical services, management and administration. Each area is an integral link to providing our exceptional customer service. Every team member is inducted and provided with ongoing career development such as on the job training, nationally recognised courses, apprenticeships and other life skills.
Our Values
Master Hire continues to uphold the governing values it recognised as important at its formation in 1990. These values are shared by all team members, who have a clear aim to make things happen safely, being responsible for the company's economic success. Their honest and enthusiastic example, which instils confidence, is always displayed in respect for others.
Our people are the key to providing this service and as we grow, we want to attract people who share these values. If you would like to join our successful team and contribute to our future, submit your interest by emailing careers@masterhire.com.au and one of our team will contact you to discuss any opportunities.