Masonary Wall Supports
Master Hire's masonry wall support systems slide over the end of an adjustable prop or acrow prop and are used to provide temporary support to openings in walls. By inserting the blade end into a raked out mortar joint and applying support to brickwork, this simple tool can be used for a range of applications including: installing new windows and doors, repairing brickwork, replacing wall ties and supporting loose or damaged windows. Under no circumstances should you hammer in the support, as this can cause cracking.
*** Please ensure an engineer has checked the adequacy of the masonry wall containing the proposed opening before any work commences. Always use wall supports in a safe manner and comply with all Work Health and Safety regulations and any local or site specific requirements.
Product training and guidance
Our masonry wall support systems are easy to use and Master Hire's free customer hand over includes basic training to ensure you can operate the equipment confidently and safely at all times.
Delivery and Pick Up
Master Hire offers convenient delivery and pick up options. Speak to our team for delivery rates which may vary depending on location. For more information, or to enquire about our hire rates, contact Master Hire 1300 107 107.
For your safety, convenience and WHS obligations, user manuals and hazard assessments are available for a range of equipment.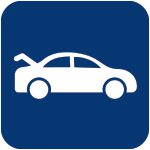 This item can be transported in the boot of a car.
Product Documents
Operator's Manual
Hazard Assessment