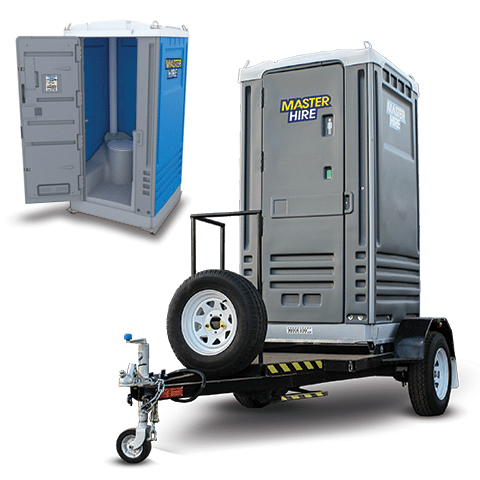 Mobile Toilets
Master Hire has an extensive range of mobile toilets including steel, plastic and trailer mounted mobile toilets to suit your construction site, function or event.
For safety, our trailer mounted mobile toilets are road registered and come complete with steps and hand rails. We can even source fully equipped ablution blocks and showers. With all our units, there is the option for on-site pump outs and cleans to keep your unit clean and smelling fresh.
We also have a selection of sewer connect units for urban areas where a connection directly to the sewer system is available, and special needs toilets. For more information please call your nearest store on 1300 107 107.