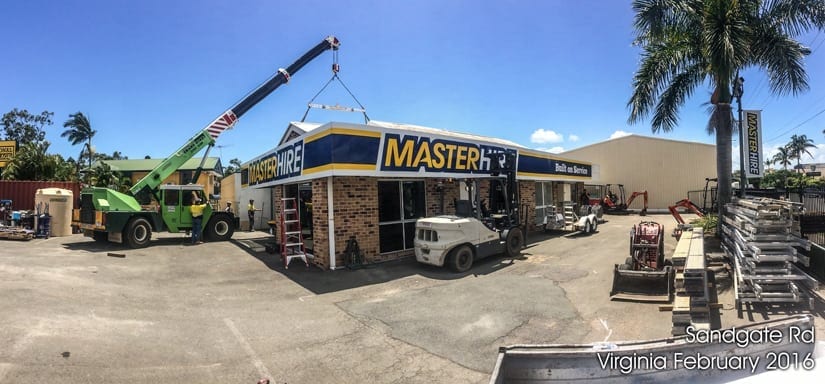 On the 15th February 2016, Master Hire opened a new store at 2083 Sandgate Road, Virginia. This location was chosen due to it's proximity to industrial prescient's, the Gateway Motorway and large residential region. Master Hire prides itself on providing the best level of service to our customers, no matter the size. Being close to the Motorway and other main roads ensure on time site deliveries and a convenient pick up location for our customers. At our new Virginia store, you can expect the same level of service as all our other Master Hire stores. Our goal remains the same – "to be your supplier of choice for hire equipment". We aim to provide you with affordable & effective tools and equipment to help you with your trade or DIY project. Our air conditioned showroom is stocked with a range of equipment from small hand tools through to generators, pressure cleaners, welders and information on our complete range. Larger equipment including excavators, access equipment, trailers and traffic management is conveniently located in our yard with easy access for any vehicle.
Come in and talk to the friendly team at 2083 Sandgate Road, Virginia or call 07 3865 0800.
Master Hire – Built on Service.