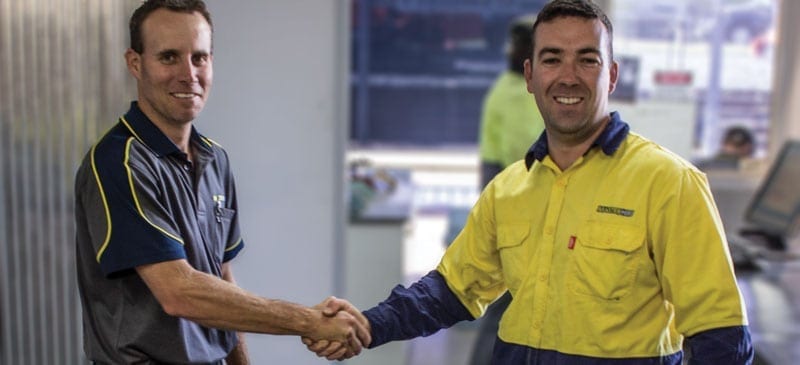 Are you looking to join a successful team and enhance your career? Master Hire continues to be a successful hire business since we opened our doors in September 1990. This success is due to the genuine service and care our people provide to our customers and the community. Having team members who embrace our company values of honesty, respect, team work and commitment to providing exceptional customer service through hiring quality products, is our point of difference within the equipment hire industry.
At Master Hire, we offer careers in operations, sales, mechanical services, management and administration. Each area is an integral link to providing our exceptional customer service. Every team member is inducted and provided with ongoing career development such as on the job training, nationally recognised courses, apprenticeships and other life skills.
Our people are the key to providing this service and as we grow, we want to attract people who share these values. If you would like to join our successful team and contribute to our future, submit your interest by emailing careers@masterhire.com.au and one of our team will contact you to discuss any opportunities.
---