Our Toowoomba branches on the Darling Downs are committed to providing you with affordable and effective solutions for your projects. With hire solutions for the construction, industrial, mining, professional trades and DIY markets, our aim is to be the number one service provider on the Darling Downs. Find a list of all our branches opening hours and phone numbers here.
Our Two Toowoomba Locations
Master Hire has two locations in Toowoomba, which means we can service more of the Darling Downs with high-quality equipment and machinery. Come in and experience our award winning service which comes from over 30 years in the industry. If you're looking to hire chainsaws, mini loaders, excavators, generators, scissor lifts, scaffolding and toilets, look no further than Master Hire. Our local team specialises in finding the perfect product, machinery or vehicle for your job.
Master Hire – South Toowoomba Opening Hours
7:00am – 5:00pm Monday – Friday
7:00am – 1:00pm Saturday
8:00am – 12:00pm Sunday
Address:
1 Spencer Street
Harristown, QLD 4350
Phone: 07 4636 2377
Email: toowoomba@masterhire.com.au
Master Hire – North Toowoomba Opening Hours
7:00am – 5:00pm Monday – Friday
7:00am – 1:00pm Saturday
Closed Sunday
Address:
204b North Street
North Toowoomba, QLD 4350
Phone: 07 4659 9699
Email: northtoowoomba@masterhire.com.au
The Master Hire Difference
When you rely on Master Hire for your equipment hire in Toowoomba, you've chosen an award winning, locally owned, family-operated business that has been running for over 30 years. We care about servicing and supplying the region with the highest quality equipment and exceptional customer service. Through hard work and an absolute dedication to service, we've become the supplier of choice for many commercial and residential customers. Master Hire was awarded the 2019 Australian Rental Company of the Year by the Hire and Rental Industry Association.
Servicing Toowoomba & Surrounding Areas
Master Hire has locations at 204b North Street on the north side of Toowoomba and 1 Spencer Street on the south. Which means we are able to supply equipment right across the Darling Downs Region. We have more branches located throughout South East Queensland, so you're sure to find the right equipment to suit your project.
Equipment Support Services
For your peace of mind, we provide 24/7 service support with our on-site and preventative maintenance programmes unrivalled in the industry. Our workshop and fleet of service vehicles are set up to provide field service support for all applications, helping to minimise any loss of productivity and downtime.
Master Hire has the flexibility to ensure you get what you need, when you need it! We understand your requirements may change and we are only too happy to assist and work with you during these times. Our fleet of delivery vehicles covers our service areas daily to ensure your needs are fulfilled at the earliest opportunity.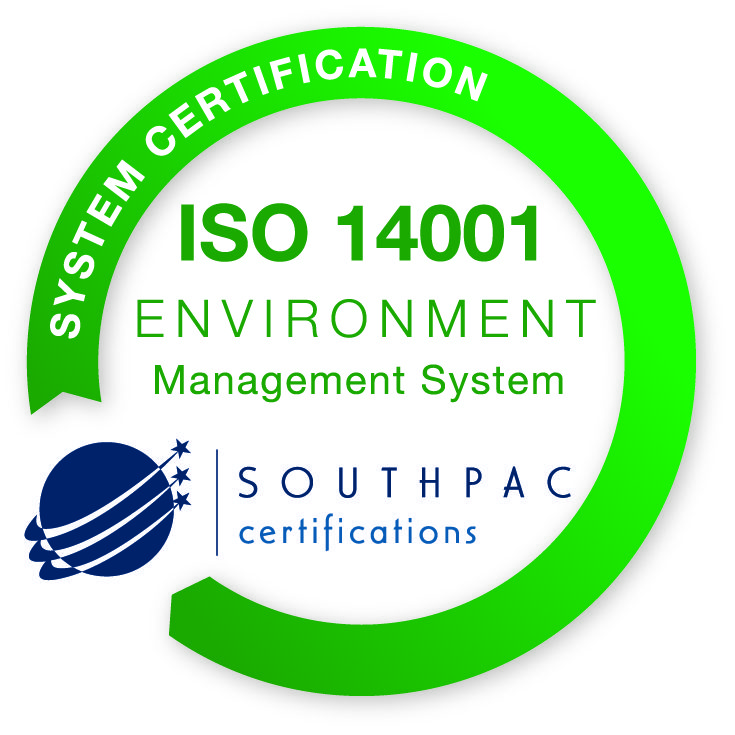 ENVIRONMENT: ISO 14001
Master Hire aims to provide a sustainable working environment where all activities carried out on our premises or undertaken by our team members are conducted in such a way that no or minimal harm is created to the environment. Master Hire is now certified to ISO 14001:2015 Environmental Management Systems.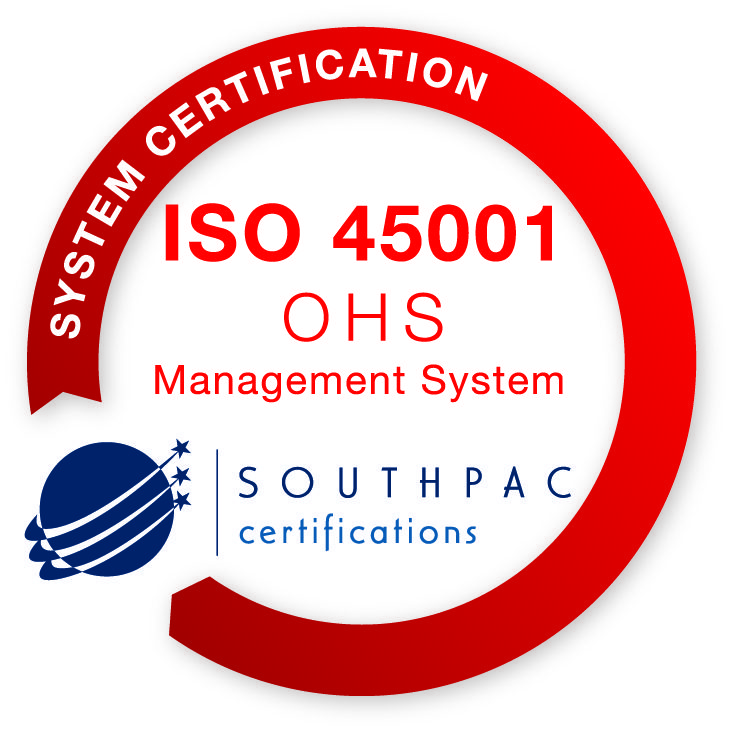 OCCUPATIONAL HEALTH & SAFETY: ISO 45001
Master Hire is committed to providing a safe working environment and safe systems for everyone involved who comes in contract with our company. We believe that safety is no accident. It is the result of diligence and having and following clearly defined procedures. Our Integrated Management System is certified to comply with ISO45001:2018 – Occupational Health and Safety Management Systems.
QUALITY: ISO 9001
Through the successful implementation of our Integrated Quality Management System and our Quality Policy, Master Hire can guarantee the processes and procedures used to operate our business are compliant with and go well beyond the requirements of the standard. Master Hire is certified to ISO9001:2015 – Quality Management Systems.
What We Hire
Master Hire has an extensive range of hire equipment solutions for your construction, industrial, mining, infrastructure, commercial trade and residential DIY projects. With over 30 years experience, Master Hire aims to provide you with affordable and effective solutions to your requirements through an extensive range of state of the art equipment. Innovation, personal service and quality equipment have made Master Hire a market leader in the equipment hire industry.
Access Equipment Rental
To access higher places, our fleet of boom and scissor lifts are an essential asset to your project. We also have aluminium mobile scaffolding, which includes narrow doorway towers, trestles, planks and ladders. We can deliver our equipment to your site and we offer on-site consultations and maintenance.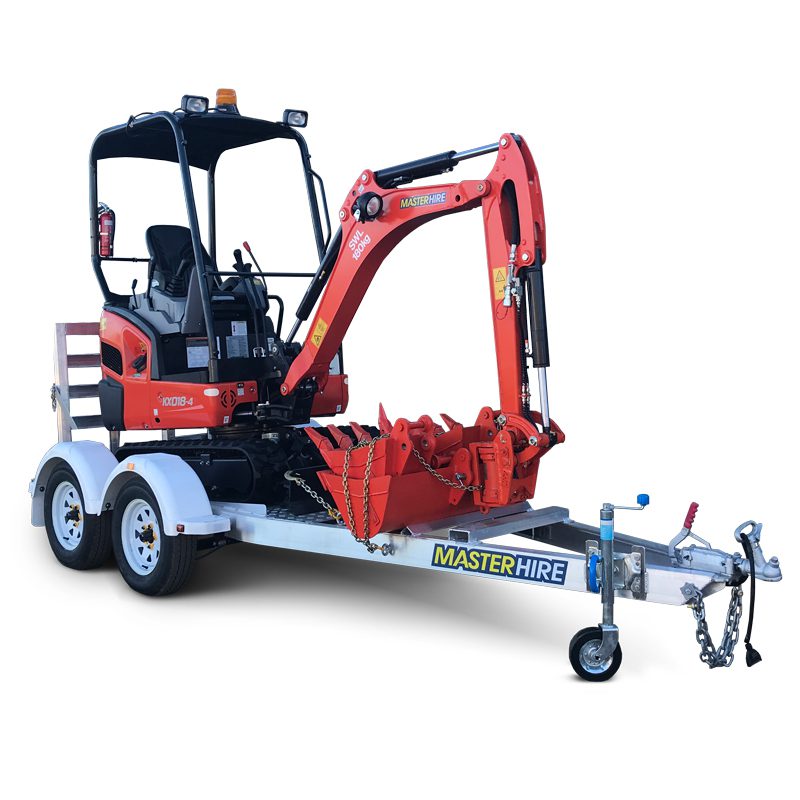 Earthmoving & Heavy Equipment Rental
Master Hire has an extensive range of earthmoving and compaction equipment for your project. Our range of small to medium excavators is ideal for job sites with restricted access. Master Hire's fleet of compaction equipment includes vibratory plates and upright rammers, padfoot and smooth drum rollers, pedestrian rollers and remote controlled trench rollers. Our mini loaders and larger tracked loaders are ideal for earthmoving, back filling, trenching and post hole boring. A range of attachments is available to suit most applications. We also have small tipper trucks for hire to remove soil or waste material from your project site.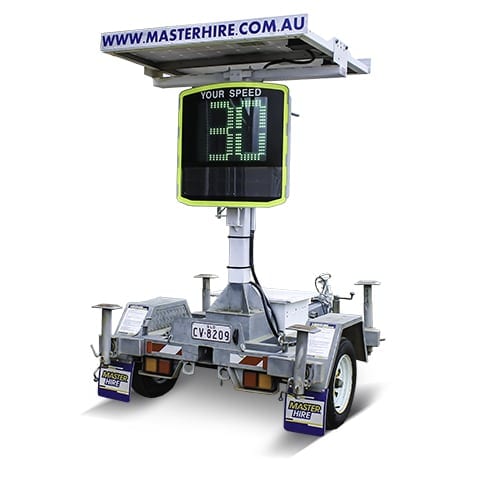 Traffic Safety Equipment
We have a large fleet of variable message signs, speed display boards, portable traffic lights, lighting towers and water filled barriers to suit your application. Master Hire offers expert technical advice, on-site consultations and a 24 hour support service for all our equipment.
Generators, Power Distribution & Accessories
Master Hire offers a complete range of generators from small petrol 2kVA to larger, silenced, diesel units up to 60kVA. Our generators are ideal for powering a wide range of electrical equipment from small power tools to large welders, lights and site compounds.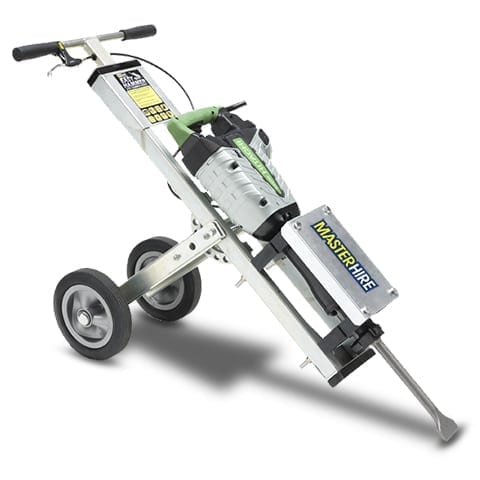 Builders' Tools & Equipment
Master Hire offers a diverse range of drills, jackhammers, concrete restoration and preparation equipment, small and large air compressors, nail guns, lawn and garden care equipment, welders, lights and other power tools.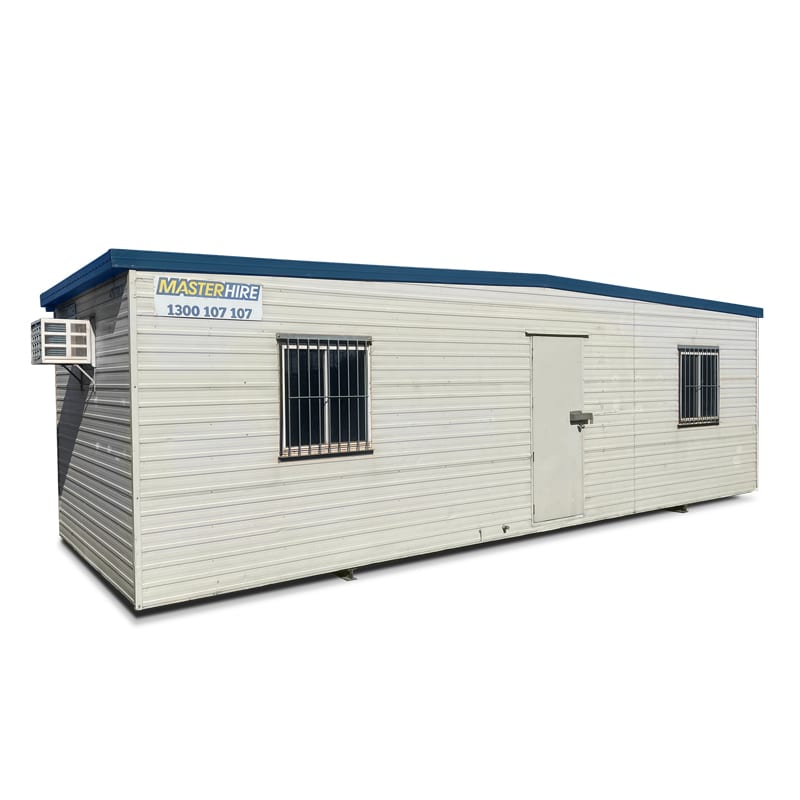 Site Accommodation & Accessories
Master Hire can provide your work site with site offices and other accessories including ablution blocks, portable toilets, generators, fuel cells, temporary fencing, water tanks and pressure pumps.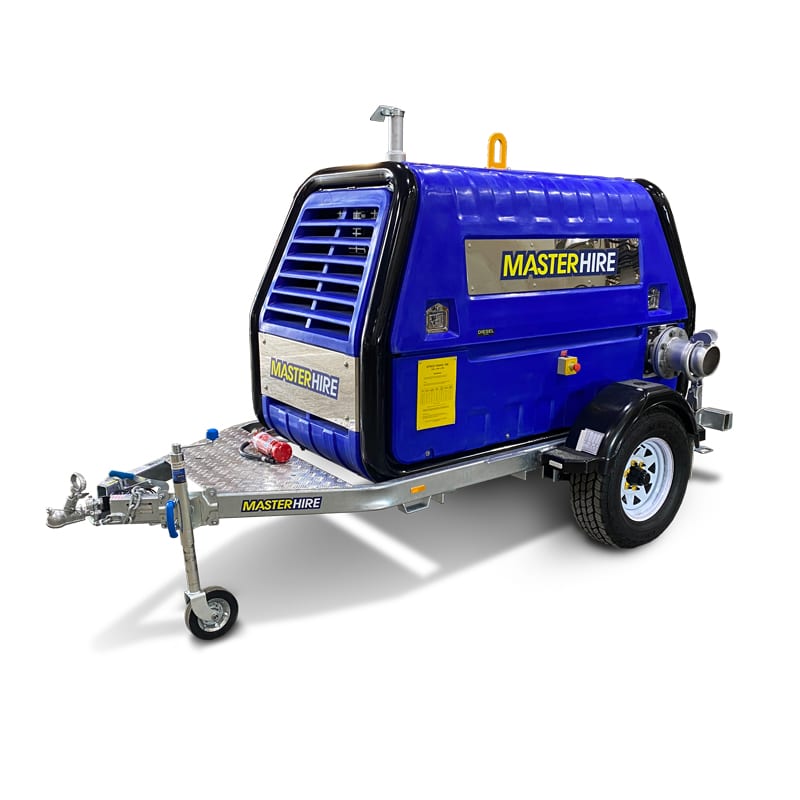 Pumps & Accessories
Master Hire has an extensive range of pumps and hoses across all our branches. Our fleet includes small submersible pumps, centrifugal pumps, trash pumps and larger skid or trailer mounted units. Additional accessories include strainers, delivery and suction hoses, pipe test plugs and stand pipes.
Contact Us