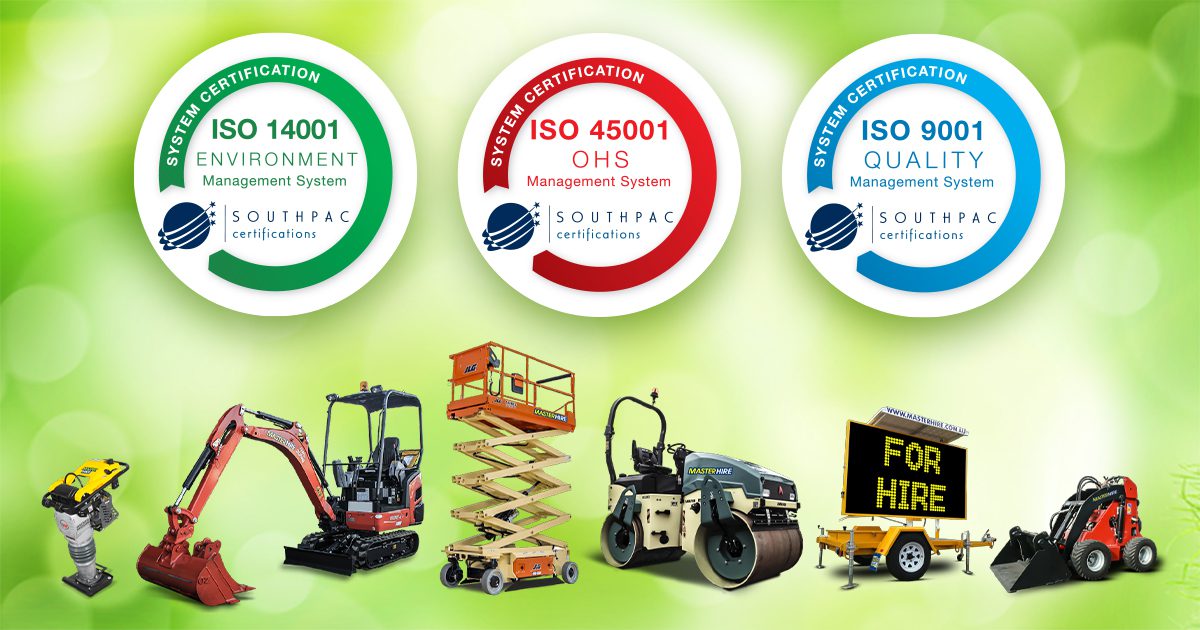 For more than 30 years, Master Hire has remained committed to our customers through managing the quality of our products and services, our impact on the environment and the health and safety our team, customers, suppliers, and visitors to our branches and sites. Our Integrated Safety, Quality & Environmental Management System meets ISO compliance requirements and has now been third party certified to the relevant standards. These standards align with our company culture and values and assists our team to remain focused on what is meaningful to you, our customer. Our team strives each day to continually improve every aspect of our equipment and service experience, because we are Built on Service.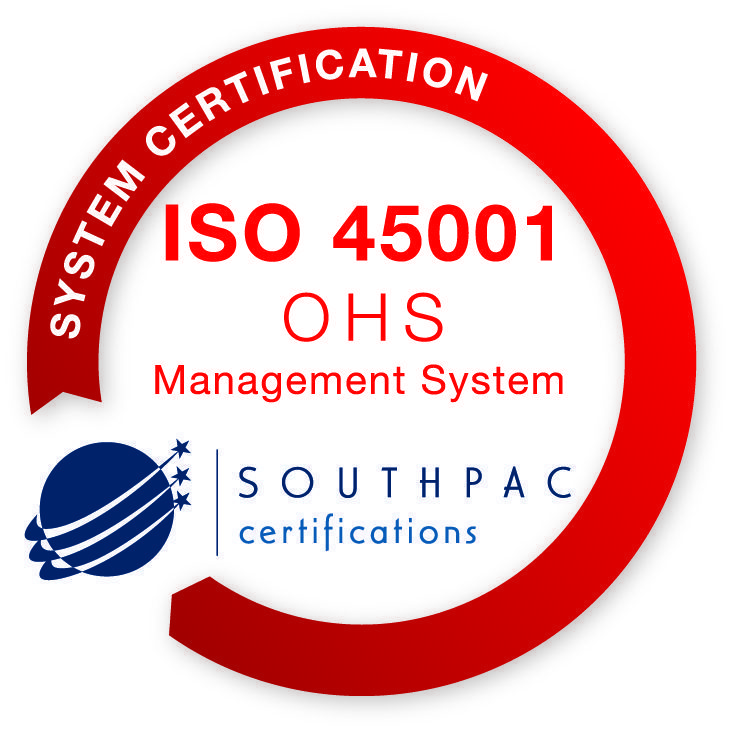 OCCUPATIONAL HEALTH & SAFETY: ISO 45001
Master Hire is committed to providing a safe working environment and safe systems for everyone involved who comes in contract with our company. We believe that safety is no accident. It is the result of diligence and having and following clearly defined procedures. Our Integrated Management System is certified to comply with ISO45001:2018 – Occupational Health and Safety Management Systems. Master Hire is proud of our excellent safety record which is a direct outcome of our team following work instructions, operating procedures and complying with our WH&S Policy. Our company wide safety and equipment compliance program ensures that our equipment is checked, cleaned, and serviced before each hire to meet the needs of our customers.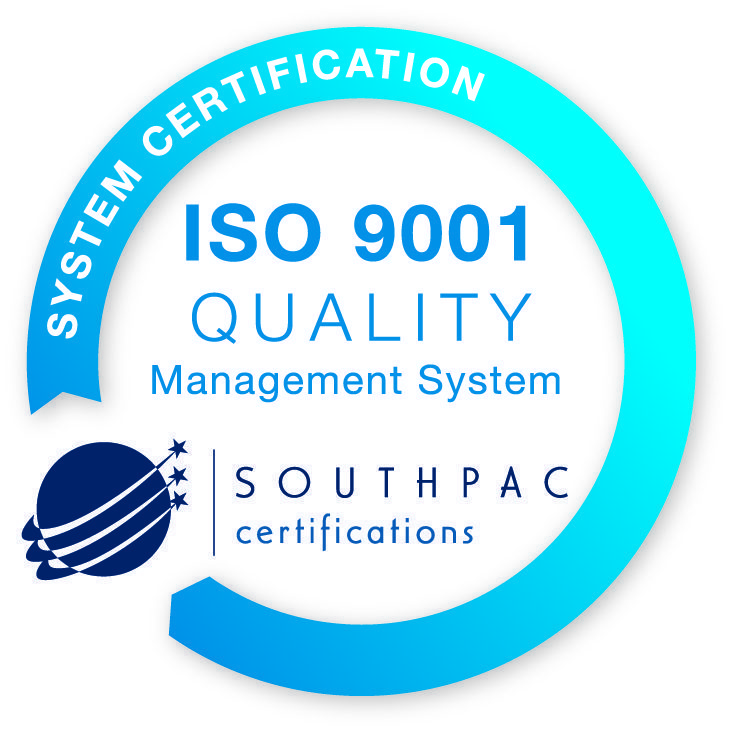 QUALITY: ISO 9001
Through the successful implementation of our Integrated Quality Management System and our Quality Policy, Master Hire can guarantee the processes and procedures used to operate our business are compliant with and go well beyond the requirements of the standard. Master Hire is certified to ISO9001:2015 – Quality Management System. Master Hire is committed to nurturing a culture that delivers consistent quality services and products in an effective, efficient manner to the benefit of the customer and our business. This means when you hire from Master Hire, you are guaranteed a quality product with quality service from experienced and well-trained staff.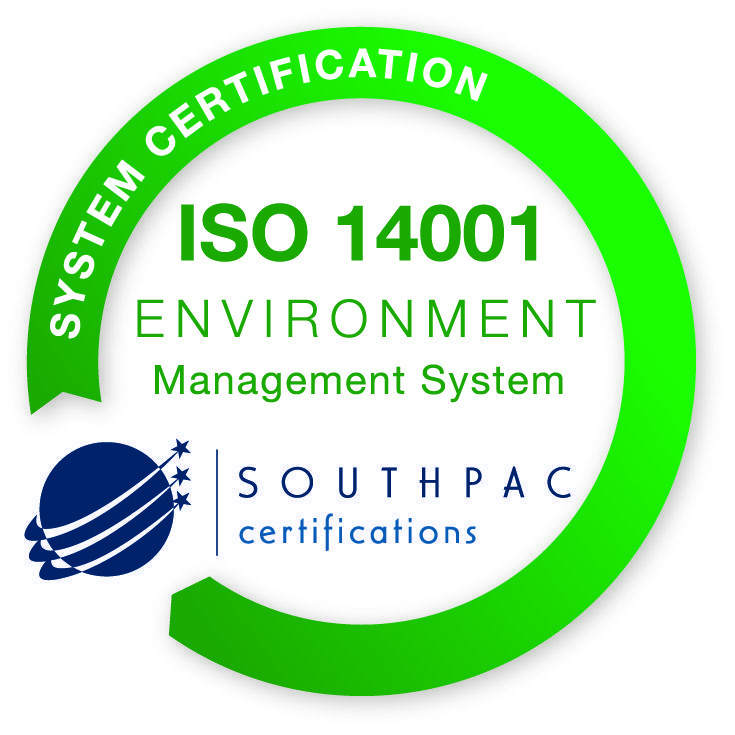 ENVIRONMENT: ISO 14001
Master Hire aims to provide a sustainable working environment where all activities carried out on our premises or undertaken by our team members are conducted in such a way that no or minimal harm is created to the environment. Master Hire is now certified to ISO 14001:2015 Environmental Management Systems. We regularly look for improvement opportunities so that we meet or exceed our environmental and sustainability objectives which are outlined in our Environmental Policy and our Integrated Safety, Quality & Environmental Management System.
Our policies are available to view and download from our website.
Master Hire is a leading Australian equipment hire company with branches throughout South East Queensland and the Mid North Coast of New South Wales. For more information, contact one of our branches on 1300 107 107 or email us at info@masterhire.com.au