Master Hire's confined space recovery system is a rugged and versatile tripod with a number of built in safety features. The unit's heavy duty design allows for a 550 kg load (tested to 5,500 kg) off the centre eye bolt and 360 kg loads (tested to 3,600 kg) off the side plate attachment points. It also features top stabilisation anchoring points that assist in the stabilisation of the system when using the external mechanical advantage or retrieval systems. Ideal for confined spaces and rescue and recovery operations in manholes, tanks and various vertical entry work applications. This tripod and recovery system comes with handy carry bag and is made from heavy duty light weight aluminium.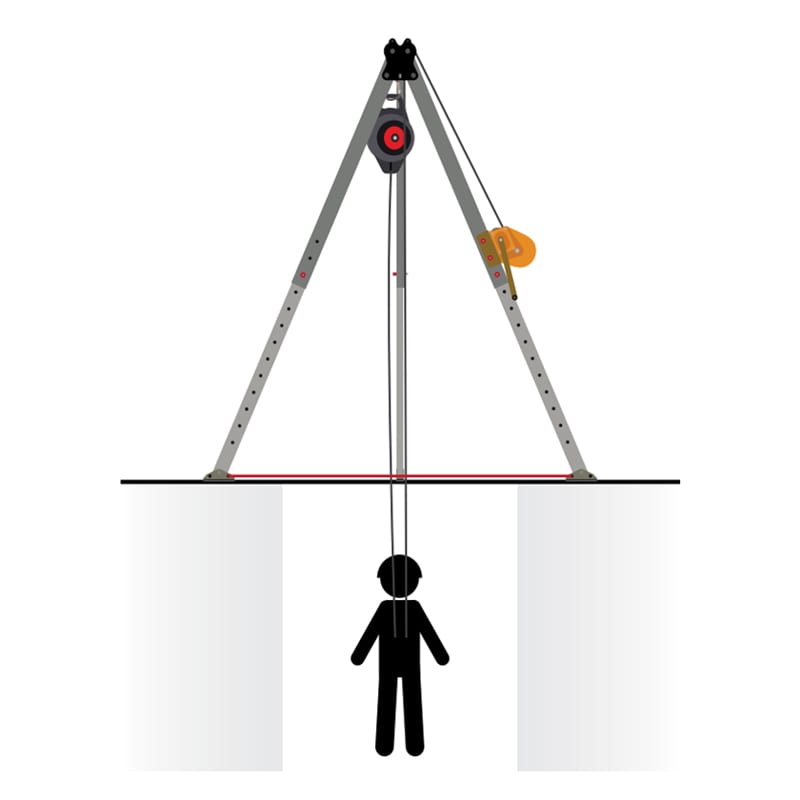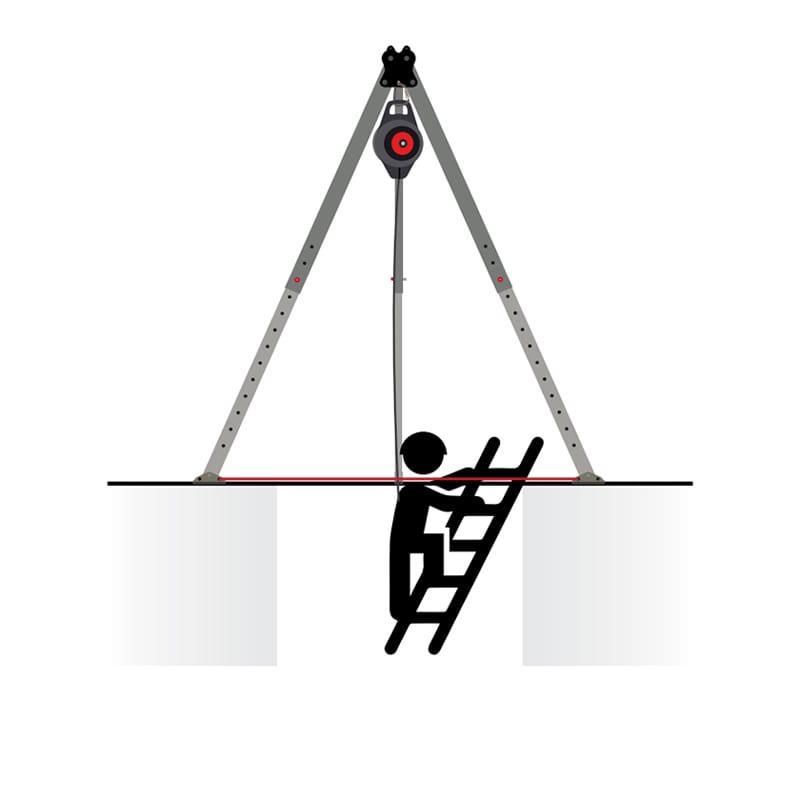 Key Features:
Rectangular, fully adjustable legs
One piece fabricated steel head
Adjustable foot with aggressive non slip tread pattern
Adjustable foot tether strap
One swivel eye bolt
Three tie off points for rigging or stabilisation
Specifications:
Clearance: 2275 mm
Overall Height: 2465 mm extended (1650 mm collapsed)
Inside diameter of feet: 2185 mm
Max Load: 550kg
Weight: 23 kg
Our Master Hire Coffs Harbour branch on the Mid North Coast is committed to providing you with affordable and effective solutions for your projects. With hire equipment for the construction, industrial, mining, professional trades and DIY markets, our aim is to be the number one service provider in the north coast of New South Wales.
Get in Touch for More Information
Our nearest Coffs Harbour branch is located at 9 Cook Drive and from here, we service the entire Mid North Coast of NSW. Our store in the southern industrial area of Coffs Harbour means we're easy to find. As a family-owned company, we take great pride in our customer service. Call us today and experience the Master Hire difference in Coffs Harbour.