Hose Protectors
Master Hire's hose protectors are ideal for protecting air or water hoses on job sites, factories, footpaths or low traffic roads. These items have a single channel which is 80mm wide and 40mm deep, so garden hoses or small to medium air hoses will easily fit inside. They can be used for temporary or permanent purposes and are lightweight and easy to install.
Hoses protector measurements:
• Length: 1000mm
• Width: 350mm
• Height: 60mm
Delivery and Pick Up
Master Hire offers convenient delivery and pick up options. Speak to our team for delivery rates which may vary depending on location. For more information, or to enquire about our hire rates, contact Master Hire 1300 107 107.
For your safety, convenience and WHS obligations, user manuals and hazard assessments are available for a range of equipment.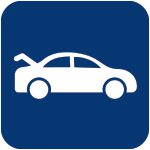 This item can be transported in the boot of a car.