Hot Water Pressure Cleaners – 1600PSI
Master Hire's hot water high pressure cleaners are the perfect tool for cleaning dirt and removing grease and tough stains from many surfaces. The all-in-one pressure cleaner delivers a 1600 psi jet of hot water through the nozzle. The unit includes a long hose and lance for those hard to reach areas. With a diesel fired hot water tank fitted and an electric powered water pump and travel wheels this unit is easy to move and simple to operate.
Electrical Plug: 15A 240V Single Phase (with 10A adaptor)

Pump Flow: 12L/Min

Pressure: 1600psi (with high and low modes)

Sound Level: 88dB

Weight: 150kg

Pressure Hose: 10m
Adjustable chemical injector with bottle
See also: Dual Pressure Cleaners, Pressure Cleaners – Trailer Mounted
Product Training and Guidance
Our pressure cleaners are easy to use and Master Hire's free customer hand over includes basic training to ensure you can operate the machine confidently and safely at all times.
Delivery and Pick Up
Master Hire offers convenient delivery and pick up options. Speak to our team for delivery rates which may vary depending on location. For more information, or to enquire about our hire rates, contact Master Hire 1300 107 107.
For your safety, convenience and WHS obligations, user manuals and hazard assessments are available for a range of equipment.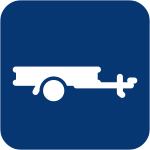 This item can be transported in a trailer or on the back of a ute.
Product Documents
Operator's Manuals
Hazard Assessment