Pruning Shears – Cordless
Master Hire's commercial pruning sheers are designed for pruning professionals to cut medium to large branches in a commercial farming or agricultural environment. Much more heavy duty than your average cutters, these units are ideal for berry or fruit farms, wineries, tree lopping, forestry work, large gardens and other farming applications. They have a maximum wood cutting capacity of 45mm. These 1150w pruning shears come complete with a battery, charger, charging power cord, holster and heavy duty plastic case. The entire unit with battery weighs only 1.67kg. Overall product dimensions are 305mm long, 105mm wide and 45mm thick. With a brushless motor and lithium battery, this tool uses cutting edge technology to ensure maximum output with battery life of around 9 hours of continuous use.
Product training and guidance
Our cordless pruning shears are easy to use and Master Hire's free customer hand over includes training to ensure you can operate the equipment confidently and safely at all times.
Delivery and Pick Up
Master Hire offers convenient delivery and pick up options. Speak to our team for delivery rates which may vary depending on location. For more information, or to enquire about our hire rates, contact Master Hire 1300 107 107.
For your safety, convenience and WHS obligations, user manuals and hazard assessments are available for a range of equipment.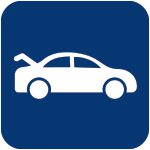 This item can be transported in the boot of a car.
Product Documents
Operator's Manuals
Hazard Assessment