Submersible Pumps – 1″
Master Hire's 1″ submersible pumps are suitable for pumping water containing up to 10% small soft solids or 1% fine solids. Each of our submersible pumps are fitted with a float switch for operation while unattended (please ensure the float switch is not restricted prior to operation). With a capacity to pump up to 150L per minute, this unit has a maximum head pressure of 7m. This pump is not suitable for pumping water with abrasive materials such as sand and grit suspended in the water (see Flex Drive Pumps). This pump can also be used for a wide range of applications including building sites, commercial and industrial projects, domestic use and rainwater re-use. Ideal for moving large volumes of clean water quickly, this pump is light weight and very easy to use.
Product training and guidance
Our submersible pumps are easy to use and Master Hire's free customer hand over includes basic training to ensure you can operate the machine confidently and safely at all times.
Delivery and Pick Up
Master Hire offers convenient delivery and pick up options. Speak to our team for delivery rates which may vary depending on location. For more information, or to enquire about our hire rates, contact Master Hire 1300 107 107.
For your safety, convenience and WHS obligations, user manuals and hazard assessments are available for a range of equipment.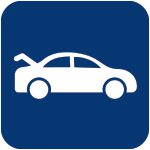 This item can be transported in the boot of a car.
Product Documents
Operator's Manuals
Hazard Assessment