Aluminium Plank Clamps
Master Hire's aluminium plank clamps are specifically designed to hold two aluminium planks tightly together creating a larger secure platform to stand on. The width of a standard plank is only 225mm, so by securing two together, the plank width becomes 450mm, making them much safer to walk on. They are ideal for the home handyman or professional contractor doing some painting, plastering or construction work either inside or outside. These heavy duty clamps also help reinforce the strength of the plank and aid in reducing the amount of sag and bounce on longer planks. Mounted to the underside of planks, they can also be used as a pair for extra support.
Product training and guidance
Our plank clamps are easy to use and Master Hire's free customer hand over includes basic training to ensure you can operate the equipment confidently and safely at all times.
Delivery and Pick Up
Master Hire offers convenient delivery and pick up options. Speak to our team for delivery rates which may vary depending on location. For more information, or to enquire about our hire rates, contact Master Hire 1300 107 107.
For your safety, convenience and WHS obligations, user manuals and hazard assessments are available for a range of equipment.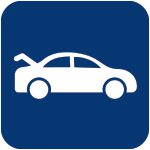 This item can be transported in the boot of a car.
Product Documents
Operator's Manuals