Portable Folding Solar Panels – 140W
Master Hire's 140 watt portable folding solar panels are a great source of power for keeping batteries in your equipment charged. Tools and equipment that require 12V batteries power source are able to be kept topped up with these light weight (12.6Kg) monocrystalline cell solar panels. The panels fold down to 535mm wide by 810mm high and open out to 1085mm whilst in use. These solar panels also comes with 30m of cables so you can place it in the best positions to maximise direct sunlight.
Product training and guidance
Our portable folding solar panels are easy to set up and Master Hire's free customer hand over includes basic training to ensure you can operate the item confidently and safely at all times.
Delivery and Pick Up
Master Hire offers convenient delivery and pick up options. Speak to our team for delivery rates which may vary depending on location. For more information, or to enquire about our hire rates, contact Master Hire 1300 107 107.
For your safety, convenience and WHS obligations, user manuals and hazard assessments are available for a range of equipment.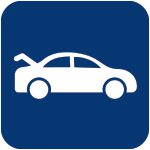 This item can be transported in the boot of a car.
Product Documents
Operator's Manuals