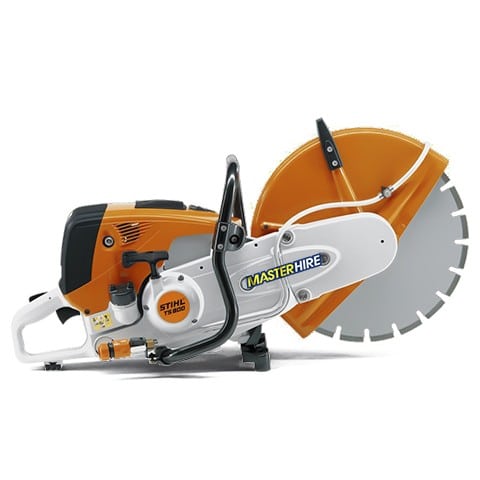 Concrete Saws
Master Hire has a wide range of concrete equipment designed for cutting concrete. Hand held concrete saws are ideal for shorter cuts. A 14in blade has a cutting depth of up to 5in (125mm) its ideal for cutting almost all concrete slabs. Our hand held units also come with optional trolleys (with optional water tank) available on request.
Motor types:
Diamond blade types:
14″ Concrete Saw Blade
14″ Concrete Saw Blade Bitumen
16″ Concrete Saw Blade
For deeper cuts we recommend using our specialised concrete equipment such as concrete chainsaws. Please ask our one of our team members for detailed instructions on how to operate these items.
For precise depth adjustment and straighter cuts we recommend our walk behind floor saw.
See also: Floor saw
Product Documents
Operator's Manual