Concrete Floor Grinders – Cub 250mm
Master Hire's 250mm cub concrete floor grinders are ideal for grinding and polishing concrete to a smooth even surface and can remove tile glue and grout residue. Master Hire has a number of models available including the Meteor 250mm Diamond Grinder. All models are designed for small areas and will assist you with grinding, glue removal, polishing and ground preparations for tiling. The machine will cover approx. 25-40 m2/hr. Each floor grinding unit comes with a 250mm (10inch) diamond disc. A Master Hire team member can provide you with recommendations on which specific diamond discs and or polishing pads would suit your project. Some models are fitted with an "auto level" design, which saves you having to adjust the axel height as the diamond disc wears. All models of 250mm concrete grinders are light enough they can be loaded into a car, ute, van or trailer. Model weights vary between 47kg and 62kg and are powered by a 2.2kW motor running at 1450rpm.
Larger 480mm concrete grinders are also available or if there is no power on site, a 250mm petrol powered concrete grinder can also be hired from Master Hire. To minimise the amount of dust in the air, suitable M-class dust extraction units are available on request.
Grinding applications include:
Concrete footpath trip hazards
Bitumen line marking removal
Profiling of concrete
See also: Concrete Scarifiers, Petrol Concrete Grinders
Product training and guidance
Our 250mm cub concrete floor grinders are easy to use and Master Hire's free customer hand over includes basic training to ensure you can operate the equipment confidently and safely at all times.
Delivery and Pick Up
Master Hire offers convenient delivery and pick up options. Speak to our team for delivery rates which may vary depending on location. For more information, or to enquire about our hire rates, contact Master Hire 1300 107 107.
For your safety, convenience and WHS obligations, user manuals and hazard assessments are available for a range of equipment.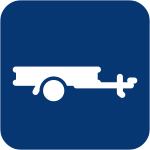 This item can be transported in a trailer or on the back of a ute.
Product Documents
Operator's Manual
Hazard Assessment