Electric Floor Strippers
Master Hire's electric floor strippers are used to remove carpet and vinyl residue from floors. Generally designed for domenstic use and small projects, these units use special two sided blades which can reversed for either timber or concrete surfaces. Our lightweight floor scraper has a long foldable handle and solid wheels for ease of use and requires 240v power to operate. Depending on the model, the units weigh approximately 80kg and some models have a lifting point fitted to assist with loading and unloading. Most units are powered by a 1.5kW electric motor and can fit blades from 70mm-250mm long. Master Hire's floor scrapers can also be used for removing commercial carpet, glued down floor coverings, vinyl and rubber tiles, roofing material and even indoor and outdoor sport surfaces. Master Hire's floor scrapers are available at all branches and can fit in the back of a large car, ute or trailer.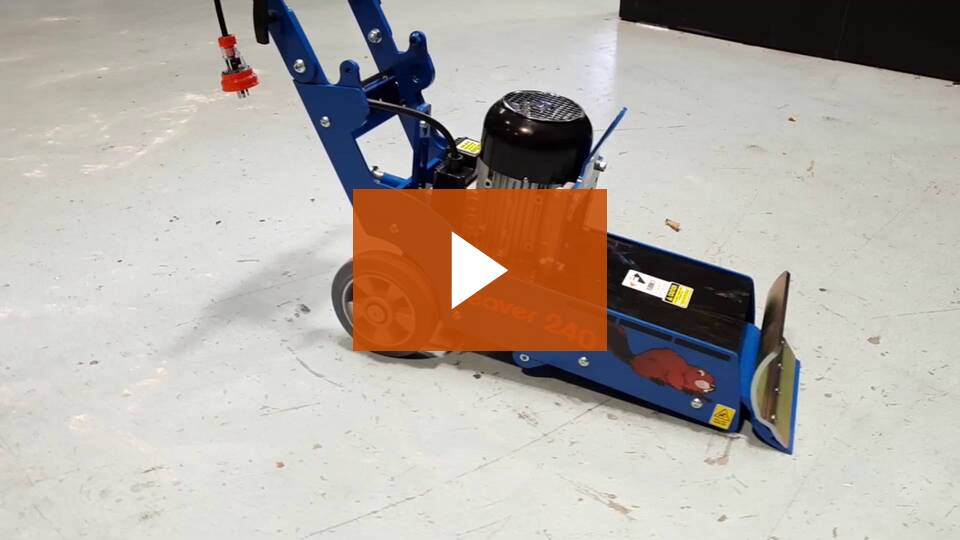 Length 1048mm
Width 524mm
Height 858mm
Prep Path 250mm
Product training and guidance
Our floor strippers are easy to use and Master Hire's free customer hand over includes training to ensure you can operate the machine confidently and safely at all times.
Delivery and Pick Up
Master Hire offers convenient delivery and pick up options. Speak to our team for delivery rates which may vary depending on location. For more information, or to enquire about our hire rates, contact Master Hire 1300 107 107.
For your safety, convenience and WHS obligations, user manuals and hazard assessments are available for a range of equipment.
Product Documents
Operator's Manuals
Hazard Assessment