Small Pipe Cutters – 50mm
Master Hire's small pipe cutters are a hand held tool used for cutting steel pipe up to 2″ (50mm). It can also be used for PVC, copper and for cutting other metals. These items are portable and lightweight which make them a perfect accessory for any plumber or Do It Yourself application. Using a pipe cutter instead of a hacksaw will generally be a cleaner and faster method of cutting pipe.
Product training and guidance
Our small 50mm pipe cutters are easy to use and Master Hire's free customer hand over includes basic training to ensure you can operate the machine confidently and safely at all times.
Delivery and Pick Up
Master Hire offers convenient delivery and pick up options. Speak to our team for delivery rates which may vary depending on location. For more information, or to enquire about our hire rates, contact Master Hire 1300 107 107.
For your safety, convenience and WHS obligations, user manuals and hazard assessments are available for a range of equipment.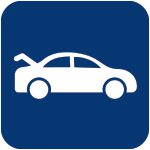 This item can be transported in the boot of a car.