M-Class Vacuum Cleaners – 30L
Master Hire's 30L M-Class vacuum cleaner's available for hire are designed to trap 99.9% of dust with a grain size of under 2 microns and can be used both wet and dry. These M-Class vacuum cleaners, also known as dust extractors, are recommended for use with hardwoods and MDF or when grinding or cutting bricks, concrete or stone composites. They are not suitable for picking up dust from stone bench tops or asbestos.
These M Class dust extractors are equipped with an audible alarm to advise when the suction rate has dropped which may be caused by a blocked hose/filter or the dust bag being full. The unit also is equipped with an filter shaker or thumper to automatically clean the filter every few minutes.
Class M dust represents a medium risk and these new wet and dry dust extractors for hire at Master hire can be used to pick up hazardous dust and to protect your health and safety on site. To minimise dust exposure during disposal, several dust bag options are available to match the specific application. Appropriate Personal Protective Equipment (PPE) should be worn whilst using this machine including eye and ear protection and an approved breathing mask. These are all available for purchase at any Master Hire store.
Other features of the unit include:
Automatic filter cleaning with minimal performance loss
Long-life filter and 99% filtration efficiency
Dust class M certified
Flow sensor with combined acoustic and LED warning
Robust container with heavy duty castors
Flexible rubber straps and tool box storage
30L capacity
Product training and guidance
Our M-Class vacuum cleaners are easy to use and Master Hire's free customer hand over includes basic training to ensure you can operate the machine confidently and safely at all times.
Delivery and Pick Up
Master Hire offers convenient delivery and pick up options. Speak to our team for delivery rates which may vary depending on location. For more information, or to enquire about our hire rates, contact Master Hire 1300 107 107.
For your safety, convenience and WHS obligations, user manuals and hazard assessments are available for a range of equipment.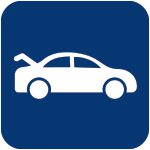 This item can be transported in the boot of a car.
Product Documents
Operator's Manual
Hazard Assessment