Concrete Floor Grinders – Terrazzo
Master Hire's terrazzo floor grinders have a working diameter of 350mm these electric units are ideal for removing swirl marks, grinding concrete and composite materials to a smooth even surface. They can even be used for stripping paint, removing tile glue or grout residue. The machine is 1020mm long, 900mm high and 510mm wide and weighs 70kg, which means you can fit in the back of an station wagon or on the back of a ute. There are two grinding options available. A set of three diamond blocks or a set of three disposable 16 grit polishing stones. To minimise the amount of dust in the air, suitable M-class dust extraction units are available on request.
Diamond Blocks (set of 3)
16 Grit Terrazzo Stones (set of 3)
See also our: Concrete Scarifiers
Product Training and Guidance
Our terrazo grinders are easy to use and Master Hire's free customer hand over includes basic training to ensure you can operate the machine confidently and safely at all times.
Delivery and Pick Up
Master Hire offers convenient delivery and pick up options. Speak to our team for delivery rates which may vary depending on location. For more information, or to enquire about our hire rates, contact Master Hire 1300 107 107.
For your safety, convenience and WHS obligations, user manuals and hazard assessments are available for a range of equipment.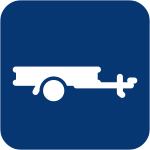 This item can be transported in a trailer or on the back of a ute.
Product Documents
Operator's Manual
Hazard Assessment