Flex Drive Motors – Petrol
Master Hire's petrol flex drive motors are designed to provide power to 50mm (2in) flexible shaft-driven tools, like submersible pumps or concrete vibrating shafts. Applications include, pumping out pools, footings, excavations, and drains. The concrete vibrator attachments are specially designed to eliminate air pockets and bubbles from freshly placed concrete, ensuring the strength and durability of slabs, walls, pillars and supports.
Attachments include:
1in Concrete Vibrating Shaft (extensions available)
1.5in Concrete Vibrating Shaft (extensions available)
2in Concrete Vibrating Shaft (extensions available)
Flex Drive Sludge Pump (with delivery hose available)
Product Training and Guidance
Our CV motors are easy to use and Master Hire's free customer hand over includes basic training to ensure you can operate the machine confidently and safely at all times.
Delivery and Pick Up
Master Hire offers convenient delivery and pick up options. Speak to our team for delivery rates which may vary depending on location. For more information, or to enquire about our hire rates, contact Master Hire 1300 107 107.
For your safety, convenience and WHS obligations, user manuals and hazard assessments are available for a range of equipment.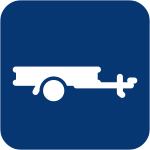 This item can be transported in a trailer or on the back of a ute.
Product Documents
Operator Manuals
Hazard Assessment