Fuel Cells – 1000L
Master Hire's 1000 litre fuel cells are self bunded to 110% of the liquid capacity. These fuel cells come complete with quick connect hoses, forklift pockets, lifting lugs and tie down points. These units are lockable and can be stacked on top of each other if required. Ideal to run diesel generators, water pumps and other diesel powered machines on site.
Applications include:
Delivery
Transport
Storage
Decanting
Master Hire also has a range of other size fuel cells including
340L
2000L
Larger sizes available upon request
Product training and guidance
Our diesel fuel cells are easy to use and Master Hire's free customer hand over includes basic training to ensure you can operate the machine confidently and safely at all times.
Delivery and Pick Up
Master Hire offers convenient delivery and pick up options. Speak to our team for delivery rates which may vary depending on location. For more information, or to enquire about our hire rates, contact Master Hire 1300 107 107.
For your safety, convenience and WHS obligations, user manuals and hazard assessments are available for a range of equipment.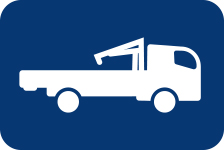 This item can be transported on the back of a crane truck.
Product Documents
Hazard Assessment