Automatic Hand Sanitiser Dispensers
Master Hire's automatic hand sanitiser dispensers are available for hire for commercial premises, job sites or events. These units are free standing and feature a hygienic touch free operation (via sensor), drip tray and hold up to 500mL of hand sanitiser. Master Hire's sanitiser dispensers are lightweight (9kg empty), compact and will fit into most vehicles for easy transport. Overall height of the unit is 1260mm high with the dispenser nozzle and sensor sitting at 1000mm. They take 4x Size C batteries and the sensor can be switched off when not required. 5L bottle of hand sanitiser can be purchased on request.
Product training and guidance
Our hand sanitiser dispensers are easy to set up and Master Hire's free customer hand over includes basic training to ensure you can operate the machine confidently and safely at all times.
Delivery and Pick Up
Master Hire offers convenient delivery and pick up options. Speak to our team for delivery rates which may vary depending on location. For more information, or to enquire about our hire rates, contact Master Hire 1300 107 107.
For your safety, convenience and WHS obligations, user manuals and hazard assessments are available for a range of equipment.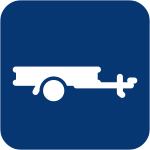 This item can be transported in a trailer or on the back of a ute.