Secret Nailers
Master Hire's secret nailer, also known as a floor stapler, is used for fastening tongue and groove flooring without leaving the nails, staples or holes exposed. These units are lightweight and require a small air compressor to operate. Ideal for new floors and renovating. Comes with rubber mallet and long handle for optimal results.
See also: Gas Nail Guns
Product training and guidance
Our secret nailers are easy to use and do not require a license to operate. Master Hire's free customer hand over includes training to ensure you can operate the machine confidently and safely at all times.
Delivery and Pick Up
Master Hire offers convenient delivery and pick up options. Speak to our team for delivery rates which may vary depending on location. For more information, or to enquire about our hire rates, contact Master Hire 1300 107 107.
For your safety, convenience and WHS obligations, user manuals and hazard assessments are available for a range of equipment.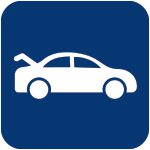 This item can be transported in the boot of a car.
Product Documents
Operator's Manuals
Hazard Assessment