Floor Fans – 900mm
Master Hire's 900mm floor fans are a high velocity fan to move air over a long distance. These 240V electric fans can provide and maintain a suitable working temperature in your work place. They are able to move air at 300m/min with their 3 high velocity aluminium blades all mounted in a suitable guard with adjustable tilt function and come with wheels for easy transport. These large floor fans operate at 83dB and weigh 38kg. The dimensions of the fan are 1080mm long, 315mm wide and 1115mm high, however these weights and dimensions may vary slightly depending on the model.
See also: Carpet dryers, Extraction Fans
Product Training and Guidance
Our large floor fans are easy to use and Master Hire's free customer hand over includes basic training to ensure you can operate the machine confidently and safely at all times.
Delivery and Pick Up
Master Hire offers convenient delivery and pick up options. Speak to our team for delivery rates which may vary depending on location. For more information, or to enquire about our hire rates, contact Master Hire 1300 107 107.
For your safety, convenience and WHS obligations, user manuals and hazard assessments are available for a range of equipment.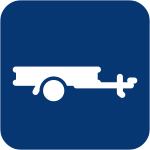 This item can be transported in a trailer or on the back of a ute.
Product Documents
Operator's Manuals