Dual Grade Laser Levels
Master Hire's dual grade laser levels are the perfect tool for general construction leveling including: cut and fill projects, grading, foundations, forms, footings and excavations. The standard package with each hire includes: laser sensor, sensor holder, batteries, tripod, staff and a remote that allows complete control of the laser up to 300m away. Our dual grade laser level comes in a heavy duty carry case with shoulder strap.
Wide grade range (up to +/-25°) on the Y axis and (up to +/-10°) on the X axis
Extra-long battery life (65 hrs)
Increased range – up to 770m
5 arc second repeatability
Graphical display
Full function remote
Fully automatic self-leveling
See also: Laser Levels, Dumpy Levels, Auto Cross Lasers
Product training and guidance
Our dual grade laser levels are easy to use and Master Hire's free customer hand over includes basic training to ensure you can operate the machine confidently and safely at all times.
Delivery and Pick Up
Master Hire offers convenient delivery and pick up options. Speak to our team for delivery rates which may vary depending on location. For more information, or to enquire about our hire rates, contact Master Hire 1300 107 107.
For your safety, convenience and WHS obligations, user manuals and hazard assessments are available for a range of equipment.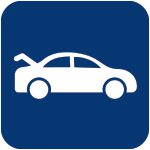 This item can be transported in the boot of a car.
Product Documents
Operator's Manuals
Hazard Assessment