Pressure Cleaners – 2200psi Dual Function
Master Hire's 2200psi dual pressure cleaners are ideal for thoroughly cleaning large areas such as driveways and paths. This petrol walk behind unit combines a 450mm (18inch) rotary floor cleaner and lance pressure washer in the one machine. It's easy to swap between functions with the turn of a handle. The unit has fixed pressure of 2200psi and 10m hose length for using the lance.
Weighing only 40kg, this pressure cleaner is on wheels and can be transported in the back of a van or ute (Dimensions – 480mm wide, 835mm long and 1030mm high). To connect to water, the unit uses a standard 12mm (1/2inch) garden hose fitting and requires mains water pressure to operate effectively at 11L/min. The dual pressure washer is also fitted with a lifting mount, brake castors and a collapsible handle for easy storage and transportation. The lockable front castor wheel glides over most surfaces. The rotary floor cleaner has a cleaning diameter of 450mm, making it the perfect machine for cleaning car parks, decks, driveways, pathways and pavements.
See also: Hot Water Pressure Cleaners, Pressure Cleaners – Trailer Mounted
Product training and guidance
Our 2200psi dual function pressure cleaners are easy to use and Master Hire's free customer hand over includes basic training to ensure you can operate the machine confidently and safely at all times.
Delivery and Pick Up
Master Hire offers convenient delivery and pick up options. Speak to our team for delivery rates which may vary depending on location. For more information, or to enquire about our hire rates, contact Master Hire 1300 107 107.
For your safety, convenience and WHS obligations, user manuals and hazard assessments are available for a range of equipment.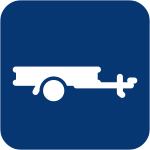 This item can be transported in a trailer or on the back of a ute.
Product Documents
Operator's Manuals
Hazard Assessment