Jackhammer Trolleys
Master Hire's jackhammer trolleys are designed to break up most floor surfaces with ease whilst saving your back. An electric jackhammer will need to be hired separately as it is not included with the trolley as pictured. This durable and study jackhammer trolley helps helps you remove tiles, cork and vinyl from concrete floors quickly and safely. The trolley can also assist you with breaking up mortar beds, rocks, blocks and sandstone. The jackhammer trolley is specifically designed to take the load off your back, while the inbuilt rubber mounts and bushes absorb most vibrations. Due to these features, you are generally able to work safely for longer with less fatigue. The trolley is designed with five pre-set positions to give you a range of angles to work with and is fitted with a foot rest to help you transfer your body weight to the blade and push the trolley forward all whilst reducing the risk of injury. The trolley suits most 16kg jackhammer models including Bosch, Dewalt, Hilti, Hitachi, Makita and Milwaukee and will help get the job done up to 6 times faster.
The unit weighs 27.5kg and measures 1110mm (L) x 540mm (H) x 570mm (W) so is small enough to fit into the boot of a car or ute.
Master Hire's jackhammer trolleys are designed to be used with a range of Master Hire medium to large jack hammers or the unit can be hired separately if required. Check with a Master Hire team member to confirm if your jackhammer will fit this trolley. A range of other accessories are also available at Master Hire.
See also: Jackhammers, Floor Strippers
Product training and guidance
Our jackhammer trolleys are easy to use and Master Hire's free customer hand over includes basic training to ensure you can operate the equipment confidently and safely at all times.
Delivery and Pick Up
Master Hire offers convenient delivery and pick up options. Speak to our team for delivery rates which may vary depending on location. For more information, or to enquire about our hire rates, contact Master Hire 1300 107 107.
For your safety, convenience and WHS obligations, user manuals and hazard assessments are available for a range of equipment.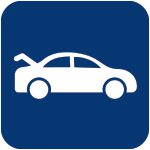 This item can be transported in the boot of a car.
Product Documents
Operator's Manual