Sonde Locators
Master Hire's sonde locators are used to pinpoint and trace sondes and inspection cameras heads in non-metallic conduits down to a depth of 25 feet. This lightweight, hand held unit is only 1.4kg and 77 cm long and. It is powered by six "C" cell batteries providing you with up to 40 hours of continuous use or up to 80 hours of intermittent use. It is simple to use and operate with an ergonomic design and a easy to read monitor with a backlit display. The locator estimates the depth automatically by displaying a digital depth measurement on the LCD screen. This unit also uses audible indicators in the form of a variable pitch response.
Operating Frequency: 33Hz & 512Hz
Dynamic Range: 126 dB
See Also: Pipe Inspection Cameras, Pipe & Cable Locators
Product training and guidance
Our Sonde Locators are easy to use and do not require a license to operate. Master Hire's free customer hand over includes training to ensure you can operate the machine confidently and safely at all times.
Delivery and Pick Up
Master Hire offers convenient delivery and pick up options. Speak to our team for delivery rates which may vary depending on location. For more information, or to enquire about our hire rates, contact Master Hire 1300 107 107.
For your safety, convenience and WHS obligations, user manuals and hazard assessments are available for a range of equipment.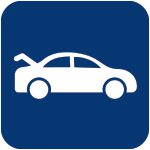 This item can be transported in the boot of a car.
Product Documents
Operator's Manual