Laser Levels
Master Hire has a range of laser levels designed for surveying and levelling applications in construction, civil engineering and interior finishing work. These units work by emitting a laser beam in a horizontal line that is detected by the receiver/detector. Master Hire's laser levels will throw a laser beam across any work site up to a radius of 200m. The receiver will give a signal at all points within this 200m range. If the unit is bumped or moved whilst in operation, the levelling lights will flash to warn you that the laser is not level and re-adjustment is required.
The included measuring staff can be attached to a movable sensor. This sensor will detect the laser beam and give a signal when the sensor is in line with the beam allowing a comparison of elevations between different areas of the job site. Our laser levels come with a tripod and staff at no extra cost.
Product training and guidance
Our laser levels are easy to use and Master Hire's free customer hand over includes basic training to ensure you can operate the unit confidently and safely at all times.
Delivery and Pick Up
Master Hire offers convenient delivery and pick up options. Speak to our team for delivery rates which may vary depending on location. For more information, or to enquire about our hire rates, contact Master Hire 1300 107 107.
For your safety, convenience and WHS obligations, user manuals and hazard assessments are available for a range of equipment.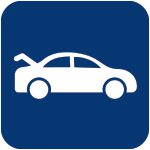 This item can be transported in the boot of a car.
Product Documents
Operator's Manuals
Hazard Assessment