Pipe and Cable Locators
Master Hire's pipe and cable locators are an effective and low cost way of locating underground services. Often used by water industries, councils and contractors, they can also be used by anyone wanting to do it yourself to find cables and pipes. This unit has 2 passive frequencies of 50Hz and 33Hz to locate live utilities without the use of a transmitter. It features a backlit digital display for low light reading and weather proof buttons. Complete with carry case, a 1 watt transmitter, multi function digital receiver, red and black test leads and battery, this pipe and cable locator is the ideal tool for finding buried services up to 15 feet. Master Hire's pipe and cable locator avoidance kits also have audible proximity cues to the tracing signal which are given to the user through peak signal response.
See Also: Pipe Inspection Cameras and Sonde Locators
Product training and guidance
Our pipe and cable locators are easy to use and do not require a license to operate. Master Hire's free customer hand over includes training to ensure you can operate the unit confidently and safely at all times.
Delivery and Pick Up
Master Hire offers convenient delivery and pick up options. Speak to our team for delivery rates which may vary depending on location. For more information, or to enquire about our hire rates, contact Master Hire 1300 107 107.
For your safety, convenience and WHS obligations, user manuals and hazard assessments are available for a range of equipment.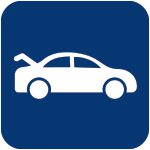 This item can be transported in the boot of a car.
Product Documents
Operator's Manual