Swaging Tools
Master Hire's swaging tools is designed for swaging or crimping sleeves onto heavy duty wire. It features crimping teeth for 3 different sizes (1mm, 2mm and 3mm).
Product training and guidance
Our Swaging Tool are easy to use and Master Hire's free customer hand over includes basic training to ensure you can operate the machine confidently and safely at all times.
Delivery and Pick Up
Master Hire offers convenient delivery and pick up options. Speak to our team for delivery rates which may vary depending on location. For more information, or to enquire about our hire rates, contact Master Hire 1300 107 107.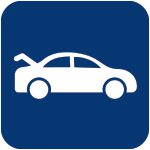 This item can be transported in the boot of a car.