Floor Sanders
Master Hire's 200mm (8″) drum floor sanders can be used to sand back timber floors and wooden decks. The sander is designed to sand and level all types of floor boards in including parquetry floors. It can also be used on a wide range of other surfaces including fibre board, decking, cork and composition floors. Master Hire's drum sander breaks down into three simple component parts for easy transport. The unique drum rubber resists abrasion and damage caused by exposed nails while providing the feel and touch needed to sand a fine finish. Sanding sheets and discs can be easily fitted to these units within minutes.
The overall unit weighs 42kg and is 322mm wide, 940mm deep and 855mm high. The 240v electric unit is completely self contained with excellent dust pick-up into the disposal paper bag. For confined spaces such as cupboards, stairs or sanding close to walls, we recommend using our floor edger. Master Hire's oritbal floor edging sander is easy to manoeuvre using spinning discs to get right up to the edge of skirting boards. Both the drum sander and the floor edger can be easier transported in the boot of a car or in a trailer.
Sanding Grits available:
40 grit sanding sheets
60 grit sanding sheets
80 grit sanding sheets
120 grit sanding sheets
See also: Floor Edgers
Product training and guidance
Our drum floor sanders are easy to use and Master Hire's free customer hand over includes basic training to ensure you can operate the machine confidently and safely at all times.
Delivery and Pick Up
Master Hire offers convenient delivery and pick up options. Speak to our team for delivery rates which may vary depending on location. For more information, or to enquire about our hire rates, contact Master Hire 1300 107 107.
For your safety, convenience and WHS obligations, user manuals and hazard assessments are available for a range of equipment.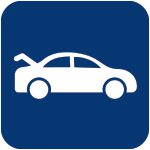 This item can be transported in the boot of a car.
Product Documents
Instruction Manual
Hazard Assessment