Portable Water Supply Units
Master Hire's portable water supply units will help make your concrete cutting and drilling jobs easier. For areas with limited access to water, Makinex's 'Hose 2 Go' is a 14L (20kg full) fully contained unit, that can dispense a constant flow of water to your concrete cutting  or coring tool to allow for both cooling and dust suppression. You will get up to 30mins of constant water without needing power, a battery or pump. This gives you greater reliability, no complicated electrics or breakdowns. The unit is lightweight and has 2 easy carrying positions.
The unit is easily rechargeable (refillable). Simply connect it to a tap via a regular garden hose fitting and turn on the tap. The water supply unit works by compressing an internal membrane. As the membrane is compressed, it generates a pressure within the unit ready to release when needed.
Upright Length 325mm
Width 144mm
Upright Height 800mm
Horizontal Length 800mm
Width 144mm
Horizontal Height 325mm
Weight (dry) 5.7kg
Weight (full) 19.5kg
Full Tank Capacity 13.8L
Continuous Output Pressure 7-10psi
Product Training and Guidance
Our portable water supply units are easy to use and Master Hire's free customer hand over includes basic training to ensure you can operate the machine confidently and safely at all times.
Delivery and Pick Up
Master Hire offers convenient delivery and pick up options. Speak to our team for delivery rates which may vary depending on location. For more information, or to enquire about our hire rates, contact Master Hire 1300 107 107.
For your safety, convenience and WHS obligations, user manuals and hazard assessments are available for a range of equipment.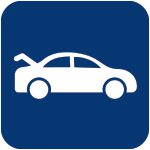 This item can be transported in the boot of a car.
Product Documents
Operator's Manuals