Gas Space Heaters
Master Hire's portable space heaters are specifically designed to provide an instant, reliable and efficient source of heat to the industrial, agricultural, commercial and construction sectors. Their primary applications include heating of workshops, warehouses, garages, factories, transport terminals, breeding sheds and greenhouses. They can also be used for drying and curing materials in the building, agricultural and other industries and are ideal for drying out water damage or for quickly drying paint. These units are designed to be used in an open space with good ventilation. The unit has a 10Amp 240v electical plug and is required to be connected to a LPG bottle which is used to ignite and burn LPG gas. The unit measures 670mm long, 330mm wide and 520mm high and weighs only 15kg meaning it can fit in the back of most vehicles. A 9kg gas bottle can be added which will give between 4-6 hours of use. Other features of the Jetfire industrial space heater include:
Compact, lightweight and robust design
Variable heat output
Safety shutdown on gas/flame/fan failure and overheat
Efficient combustion, odourless, no fumes
680 m2 effective heating area
1.6-2.0 kg/h fuel consumption rate
2m gas hose and LPG bottle connector
** MINIMUM ROOM VOLUME: 500m3.  This excludes most residential dwellings **
See also: Large Patio Heaters, Gas Bitumen Burners
Product Training and Guidance
Our space heaters are easy to use and Master Hire's free customer hand over includes basic training to ensure you can operate the machine confidently and safely at all times.
Delivery and Pick Up
Master Hire offers convenient delivery and pick up options. Speak to our team for delivery rates which may vary depending on location. For more information, or to enquire about our hire rates, contact Master Hire 1300 107 107.
For your safety, convenience and WHS obligations, user manuals and hazard assessments are available for a range of equipment.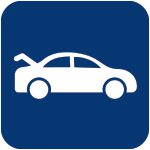 This item can be transported in the boot of a car.
Product Documents
Operator's Manuals
Hazard Assessment