Ute Sprayer Packs – 100L
Master Hire's 100L ute sprayer packs are a compact, portable and all in one unit that are perfect for spot spraying, weed control and fence line spraying applications. The unit delivers a constant flow pressure for distance spraying from a 12V battery powered pump (with flow rate of up to 7L/Min). The spray pack has 3m long alligator clips for its connection to batteries. Equipped with a large outlet for easy drainage and a 255mm diameter lid for easy access filling and cleaning.
Product training and guidance
Our ute spray packs are easy to use and Master Hire's free customer hand over includes basic training to ensure you can operate the equipment confidently and safely at all times.
Delivery and Pick Up
Master Hire offers convenient delivery and pick up options. Speak to our team for delivery rates which may vary depending on location. For more information, or to enquire about our hire rates, contact Master Hire 1300 107 107.
For your safety, convenience and WHS obligations, user manuals and hazard assessments are available for a range of equipment.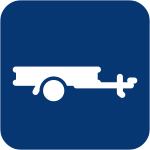 This item can be transported in a trailer or on the back of a ute.
Product Documents
Operator's Manuals
Hazard Assessment