Glass Suction Lifters – 200mm
Master Hire's glass pump up suction lifters feature a 200mm suction cup and plastic pump capable of lifting glass panels up to 80kg. Normally used in pairs, this suction pad lifter tool uses vacuum lifting technology to grip the glass surface to make it easy to lift and move the panel of glass. These vacuum lifters can also be used to lift ceramic, metal and other non-porous materials. The 200mm (8″) suction cup is made from heavy duty rubber and the unit is made with steel and brass. There is also a quick release lever and the unit comes in a convenient carry case. Currently, these items are only available to hire in NSW.
Product training and guidance
Our glass suction lifters are easy to use and Master Hire's free customer hand over includes basic training to ensure you can operate the unit confidently and safely at all times.
Delivery and Pick Up
Master Hire offers convenient delivery and pick up options. Speak to our team for delivery rates which may vary depending on location. For more information, or to enquire about our hire rates, contact Master Hire 1300 107 107.
For your safety, convenience and WHS obligations, user manuals and hazard assessments are available for a range of equipment.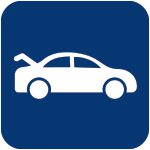 This item can be transported in the boot of a car.
Product Documents
Hazard Assessment