Inflatable Lights
Master Hire's inflatable lights are perfect for illuminating your event or job site. This unit provides a low glare light with an inflatable canvas able to cover an area of roughly ten thousand square metres. The 240V electric light is inflated by a fan and can reach up to 6m high! It also comes with an anchoring set of sturdy tensioning ropes.
Features:
Power source – 240V
Inflation time – 60 seconds (electric fan)
Illumination area – 10 000 m2
Zip for adjustable height (3m or 6m)
Compact and easily transportable
Able to withstand winds up to 20m/s
Applications:
Airports, tunnels & railways
Construction & roadworks
Emergency services
Public events
Restricted spaces
Product Training and Guidance
Our inflatable lights are easy to use and Master Hire's free customer hand over includes basic training to ensure you can operate the machine confidently and safely at all times.
Delivery and Pick Up
Master Hire offers convenient delivery and pick up options. Speak to our team for delivery rates which may vary depending on location. For more information, or to enquire about our hire rates, contact Master Hire 1300 107 107.
For your safety, convenience and WHS obligations, user manuals and hazard assessments are available for a range of equipment.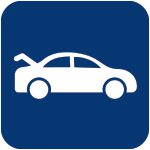 This item can be transported in the boot of a car.
Product Documents
Operator's Manuals