Light Towers Mine Spec – LED
Master Hire's LED mine spec light towers are ideal for gas and mine sites, roadwork applications and construction sites. Most importantly, these mine spec LED lighting towers are quick and easy to set up on site and are extremely quiet when in operation. These LED lighting towers have built-in auto start/stop, hydraulic boom and stabiliser legs so site setup can be achieved within a minimum timeframe.
Measurements:
Height – 2600 mm
Length – 2980 mm
Width – 1640mm
Mast Extended Height – 9m
Weight (Tare) – 1665kg
Applications
Construction sites
Mining and industrial sites
Night works
Regardless of the lighting tower model you choose to hire, you can be guaranteed that all machinery available at Master Hire meets current Australian standards. We have a range of trailer mounted lighting towers all of which are road registered and fitted with forklift pockets and lifting points. If lighting is required for smaller events or more narrow spaces we also have a range of inflatable and balloon lights available.
Product training and guidance
Master Hire's free customer hand over includes a thorough walk around and training to ensure you can operate the unit confidently and safely at all times.
Delivery and pick up services
Master Hire offers convenient delivery and pick up options. Speak to our team for delivery rates which vary depending on location. For more information, prices or to place a booking call us on 1300 107 107.
For your safety, convenience and WHS obligations, user manuals and hazard assessments are available for a range of equipment.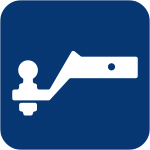 These machines can be towed behind any vehicle with a towing capacity of 1150kg or greater.
Product Documents
Hazard Assessment