Rumble Grids
Master Hire rumble grids are designed to shake off debris, mud and dirt from a vehicle's tyres and under carriage. The unit works by having steel bars/angles spaced far enough apart that as the vehicle travels over them it will bounce and shake the suspension and tyres. Rumble grids help with environmental and construction soil management plans.
Product Training and Guidance
Our rumble grids are easy to set up and Master Hire's free customer hand over includes basic training to ensure you can operate the machine confidently and safely at all times.
Delivery and Pick Up
Master Hire offers convenient delivery and pick up options. Speak to our team for delivery rates which may vary depending on location. For more information, or to enquire about our hire rates, contact Master Hire 1300 107 107.
For your safety, convenience and WHS obligations, user manuals and hazard assessments are available for a range of equipment.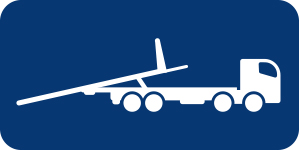 This item can be transported on the back of a tilt tray truck.