Drywall Sanders
Master Hires drywall sanders also known as plasterboard or giraffe sanders are perfect to effortlessly sand drywall, ceilings, plaster walls or even smooth over patched holes and joins. The machine is designed to be used with a vacuum cleaner to reduce dust and help keep the sanding head clean. Our drywall sanders come as a set with an M-Class drywall vacuum cleaner equipped with a 'thumper' designed to collect and contain plaster dust. Our giraffe sanders are light weight and you don't need to apply a lot of pressure. Simply fit the appropriate grit drywall sand paper and away you go. We have a range of suitable sand paper ranging from 150 grit to 240 grit.
Product training and guidance
Our drywall sanders are easy to use and Master Hire's free customer hand over includes basic training to ensure you can operate the machine confidently and safely at all times.
Delivery and Pick Up
Master Hire offers convenient delivery and pick up options. Speak to our team for delivery rates which may vary depending on location. For more information, or to enquire about our hire rates, contact Master Hire 1300 107 107.
For your safety, convenience and WHS obligations, user manuals and hazard assessments are available for a range of equipment.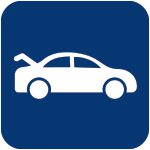 This item can be transported in the boot of a car.
Product Documents
Operator's Manual