Pipe Lasers
Master Hire's pipe lasers are the ideal tool for measuring your grade or fall, in your pipes. The tool is designed to measure your pipes grade in different locations, so you can be confident that the grade is correct as you lay your pipe. Also known as a utility construction laser, our units come with a laser target, interchangeable feet for different pipe sizes (200mm, 250mm, 300mm, 400mm, 500mm diameter pipes), rechargeable batteries (including extra batteries and a charger) and a remote control, making it easy to operate at a distance with a range of up to 300m.
To operator the device, you simply set up the laser level at one end of the pipe, adjusting the tripod legs to suit the pipe. Position the target within the pipe trench and let the laser automatically find the target. From there, you can set it to automatically find level (plumb) and measure your grade from there. It's that simple.
Applications
These lasers are generally used by pipe laying contractors and plumbing contractors to accurately set and measure the grade of a pipe. The easy to read LCD display makes this tool efficient and extremely accurate. The laser is able to grade pipes within a "-20%" to "+40%" grade range.
Product Training and Guidance
Our pipe lasers are easy to use and Master Hire's free customer hand over includes basic training to ensure you can operate the machine confidently and safely at all times.
Delivery and Pick Up
Master Hire offers convenient delivery and pick up options. Speak to our team for delivery rates which may vary depending on location. For more information, or to enquire about our hire rates, contact Master Hire 1300 107 107.
For your safety, convenience and WHS obligations, user manuals and hazard assessments are available for a range of equipment.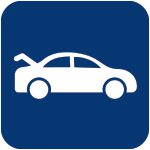 This item can be transported in the boot of a car.
Product Documents
Operator's Manual
Hazard Assessment