Floor Edgers
Master Hire's floor edgers or disc floor sanders are used to sand back timber floors and wooden decks. Equipped with an 7″ (178mm) disc, the sanding edger is designed to sand and level all types of hard and soft wood floors, parquetry, cork and composition floors and any solid wood surface. Designed to be easy to handle, with bias off switching and disposable paper dust bags, they are safe and simple to use. The 240v electric unit is completely self contained with excellent dust pick-up into the disposal paper bag. Ideal when you need to sand right up to the edge of a floor without damaging the skirting board, our floor edgers are perfect for closets, stairs and other confined spaces.
The unit is lightweight at only 16.4kg, and can be easier transported in the boot of a car or in a trailer. The Hiretech HT7 will produce a high quality, score-free finish on all wooden floors. Another great feature of the machine is that the continuous heavy duty self-cooling four brush motor will not stall or slow down under load when sanding with coarse grit abrasives which are available in the following options:
Sanding Grits available:
24 grit sanding discs
36 grit sanding discs
80 grit sanding discs
120 grit sanding discs
See also: Floor Sanders
Product training and guidance
Our floor edge sanders are easy to use and Master Hire's free customer hand over includes basic training to ensure you can operate the machine confidently and safely at all times.
Delivery and Pick Up
Master Hire offers convenient delivery and pick up options. Speak to our team for delivery rates which may vary depending on location. For more information, or to enquire about our hire rates, contact Master Hire 1300 107 107.
For your safety, convenience and WHS obligations, user manuals and hazard assessments are available for a range of equipment.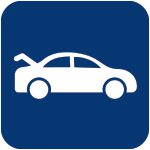 This item can be transported in the boot of a car.
Product Documents
Instruction Manual
Hazard Assessment