Magnetic Base Drill
Master Hire's magnetic base drills are designed to drill mild steel (or equivalent) using a broach or annular cutter. Our range of broach cutters varies from 12mm to 38mm in diameter and they are ideal for drilling holes in heavy sections of steel where a normal handheld drill is not powerful enough or cannot be used. Master Hire's magnetic base drill is the best tool for making quick and easy holes in metal. Also known as a magnetic drill press, mag base drill or magnetic core drill.
This drill can be mounted to the workpiece via a strong electromagnetic base. This magnet will securely fasten the machine while drilling takes place. The workpiece must be at least 9mm thick to function. If the workpiece is too thin, the magnetic pull will be decreased and it won't be secure. Our magnetic base drill will not fasten to non-magnetic materials such as aluminium, stainless steel, copper or alloys.
Benefits
Benefits of using a magnetic base drill:
Able to attach the drill to the workpiece
Able to drill horizontal or vertical
Two-three times faster than a conventional drill
Applications
Applications for using a magnetic base drill include:
Automobile industry
Building and construction industry
Manufacturing and fabricating industry
Railway industry
Product Training and Guidance
Our magnetic base drill are easy to use and Master Hire's free customer hand over includes basic training to ensure you can operate the machine confidently and safely at all times.
Delivery and Pick Up
Master Hire offers convenient delivery and pick up options. Speak to our team for delivery rates which may vary depending on location. For more information, or to enquire about our hire rates, contact Master Hire 1300 107 107.
For your safety, convenience and WHS obligations, user manuals and hazard assessments are available for a range of equipment.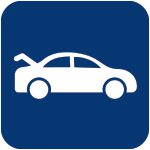 This item can be transported in the boot of a car.
Product Documents
Operators Manuals