Mortar Saws – Electric
Master Hire's mortar saws are available for hire with both a general purpose blade and a plunge blade. This Arbortech 240v hand held saw, also known as a brick and mortar saw, is designed to cut and rake out existing mortar whilst preserving the brick work. It can be used for brick removal or removing other in-built objects such as anchors, wall plates, joists, trusses, frames. Other features of this unit include low vibrations, minimal dust and a variety of blades available for different applications. Master Hire's mortar saws have reciprocating blades meaning you can cut square corners with no over-cutting and come complete with handy carry bag. Weighing only 4.3kg, this light weight brick and mortar saw has a cutting depth of 120mm and a tilting base for angled cuts.
Product training and guidance
Our mortar saws are easy to use and Master Hire's free customer hand over includes basic training to ensure you can operate the machine confidently and safely at all times.
Delivery and Pick Up
Master Hire offers convenient delivery and pick up options. Speak to our team for delivery rates which may vary depending on location. For more information, or to enquire about our hire rates, contact Master Hire 1300 107 107.
For your safety, convenience and WHS obligations, user manuals and hazard assessments are available for a range of equipment.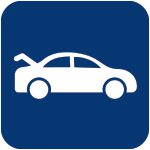 This item can be transported in the boot of a car.
Product Documents
Operator's Manuals
Hazard Assessment