Sand Bag Filler Frames – Small
Master Hire's sand bag filler frames make light work of filling sandbags. Also known as a gravity bagger or hopper, these units reduce injuries risk whilst saving labour costs. No power required to operate the sand bag hopper so it's ideal for any worksite.
Able to be operated by one person
Makes filling bags with material faster and more efficient
Comfortable work height
Applications Include
Sand bags are an excellent choice for the construction of levees, berms, dikes and barricades for erosion control, flood walls, and traffic control. Sandbags provide a simple, but effective way to prevent or reduce flood water damage, acting as a barrier to divert moving water around, instead of through buildings.
Product training and guidance
Our sand bag fillers are easy to use and Master Hire's free customer hand over includes basic training to ensure you can operate the equipment confidently and safely at all times.
Delivery and Pick Up
Master Hire offers convenient delivery and pick up options. Speak to our team for delivery rates which may vary depending on location. For more information, or to enquire about our hire rates, contact Master Hire 1300 107 107.
For your safety, convenience and WHS obligations, user manuals and hazard assessments are available for a range of equipment.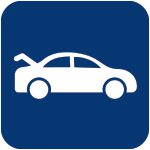 This item can be transported in the boot of a car.