Post Hole Borers – Handheld
Master Hire's handheld 1 person post hole borers are ideal for digging holes for foundations, fence posts and planting or soil testing. They are light, easy to move and can easily fit in the boot of a car. The unit weighs only 10kg and measures only 400mm long, 530mm wide and 365mm high without auger. Our 1 person handheld post hole borer also features a low-vibration handle frame, control handle with stop button and large support cushion.
Auger sizes available:
3in (75mm wide and 730mm long)
6in (150mm wide and 730mm long)
8in (200mm wide and 730mm long)
See also: Cantilever Post Hole Borer, 2 Person Post Hole Borer, Mini Loaders
Product training and guidance
Our post hole borers are easy to use and Master Hire's free customer hand over includes basic training to ensure you can operate the equipment confidently and safely at all times.
Delivery and Pick Up
Master Hire offers convenient delivery and pick up options. Speak to our team for delivery rates which may vary depending on location. For more information, or to enquire about our hire rates, contact Master Hire 1300 107 107.
For your safety, convenience and WHS obligations, user manuals and hazard assessments are available for a range of equipment.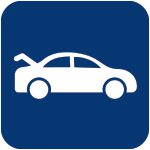 This item can be transported in the boot of a car.
Product Documents
Operator's Manuals
Hazard Assessment