Whipper Snippers
Master Hire lightweight whipper snippers  with 'D' or loop handle are great for tidying up garden edges and foot paths using the nylon line. The units are also known as line trimmers, weed wackers or brush cutters. For more heavy duty clearing, an optional metal blade can be fitted. The heavy duty metal blades are ideal for cutting thick stalked grass, larger weeds, dense brush, and even small trees. Our commercial duty whipper snippers are easy to start and perfect for residential use or for larger commercial or agricultural jobs.
FEATURES:
Available in either a loop or a bull handle
Optional harness and metal blades available
Extra nylon line and tools
The bull handle and harness are perfect for large areas and brush cutting dense scrub, while the loop handle is better suited for trimming around garden beds and edges.
Product training and guidance
Our whipper snippers are easy to use and Master Hire's free customer hand over includes basic training to ensure you can operate the equipment confidently and safely at all times.
Delivery and Pick Up
Master Hire offers convenient delivery and pick up options. Speak to our team for delivery rates which may vary depending on location. For more information, or to enquire about our hire rates, contact Master Hire 1300 107 107.
For your safety, convenience and WHS obligations, user manuals and hazard assessments are available for a range of equipment.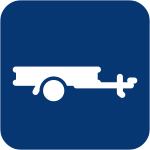 This item can be transported in a trailer or on the back of a ute.
Product Documents
Operator's Manual
Hazard Assessment