10t Hydraulic Jack Body Frame Repair Kits
Master Hire's hydraulic jack body frame repair kits, also known as porta powers, are highly versatile and are used in a variety of auto body repair jobs. They are perfect for pushing, spreading, and pressing various vehicle body panels on cars, trucks, or utes and can be used for tasks such as straightening frames, removing dents and bends, and even lifting heavy loads. These kits are equipped with various attachments, including rams, spreaders, and extensions, which allow for precision and ease in carrying out repair jobs. The hydraulic jack body frame repair kit is a must-have tool for any auto body shop as it saves time and effort, making repairs quicker and more efficient.
Attachments include:
Spreading Wedge
Serrated Cap
90° "V" Base
Cleft Cap
Rubber Head
Ram Toe
Plunger Toe
Product Training and Guidance
Our hydraulic jack body frame repair kits are easy to use and Master Hire's free customer hand over includes basic training to ensure you can operate the machine confidently and safely at all times.
Delivery and Pick Up
Master Hire offers convenient delivery and pick up options. Speak to our team for delivery rates which may vary depending on location. For more information, or to enquire about our hire rates, contact Master Hire 1300 107 107.
For your safety, convenience and WHS obligations, user manuals and hazard assessments are available for a range of equipment.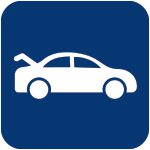 This item can be transported in the boot of a car.
Product Documents
Operator's Manuals
Hazard Assessment