Portable Air Conditioners
Master Hire's portable air conditioners are robust, reliable and versatile. Designed to be used in a variety of spaces, these units distributes the cool air from two flexible twist on arms. With a refrigerated cooling capacity of 4.9kW, this unit will have you cool in no time. They come with purpose made condensation pumps and are fitted with 2 movable duct arms. This machine can be run from a standard 240v 10amp power point and can cool an area approximately 50m² with ease. Machine dimensions are 490mm(W) x 600mm(D) x 1303mm(H) and total weight is 86kg, so it will fit in the back of a ute or trailer.
Applications include
Offices
Workshops
Site offices
Aged care facilities
Events
Product training and guidance
Our portable air conditioners are easy to use and Master Hire's free customer hand over includes training to ensure you can operate the machine confidently and safely at all times.
Delivery and Pick Up
Master Hire offers convenient delivery and pick up options. Speak to our team for delivery rates which may vary depending on location. For more information, or to enquire about our hire rates, contact Master Hire 1300 107 107.
For your safety, convenience and WHS obligations, user manuals and hazard assessments are available for a range of equipment.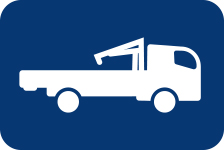 This item can be transported on the back of a crane truck.
Product Documents
Operator's Manuals